Autumglo Pet Lodge in Ozaukee County, WI Holds March Madness Photo Competition
Our Ozaukee County Pet Boarding Facility is Kicking off the 2015 March Madness Pet Photo Competition!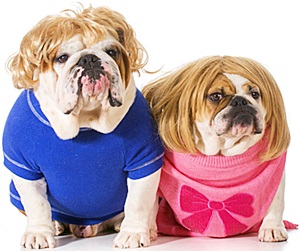 At Autumglo Pet Lodge, we see pets do the funniest and weirdest things, which got us thinking… We want to see a crazy photo of YOUR pet! Catch them asleep in a strange position, sitting super awkward, or all dressed up. Whatever your pet does that is crazy, strange, or funny, we want to see it!
And so begins Autumglo's March Madness!
Mail your funny pet pic to info@autumglo.com. We're accepting photos March 1st—March 31st. The winner will receive a $25 gift certificate to our pet boarding facility in Ozaukee County, WI. Gift certificates can be used on any Autumglo service (pet day care, grooming, dog boarding or cat boarding) or on any product. Gift certificate is valid through the end of 2015!
Our March Madness Pet Photo Competition entries will be featured on our Facebook page...so stay tuned for lots of entertainment coming your way!
Send in a crazy pic of your pet for a chance to show off your quirky cat or unpredictable pup (and get some free cash too!). We know you have the pictures; all you need to do is submit them to our competition!
Contact our pet sitters in Ozaukee County, WI now for any additional questions, or book your pet's stay at Autumglo today!
Back To All Events