The Best Pet Boarding Services near Milwaukee, WI
Premier Luxury Pet Boarding Facility near Milwaukee, WI
It can be difficult finding options when it comes to looking after your pet while you're away. You need to find people you can trust who operate a clean and safe facility for your animal to stay. These are the must haves for Milwaukee pet owners. What Autumnglo in Fredonia can offer beyond the essentials is what sets us apart from more urban-centered Milwaukee pet boarding services.
"Best boarding experience we've had :)"
--Angela H., Milwaukee
Your Dog's Top 5 favorite Autumglo Pet Lodge Services:
Why Your Cat Loves Autumglo Pet Lodge
Your native-Milwaukeean feline will be in heaven in our luxury cat condos. Just like the dogs, cats get heated and air conditioned lodging to call their own. Our kitty condos include: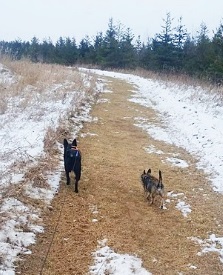 Fresh meals each morning, or on whatever schedule you'd prefer
Daily litter change
Comfy lounging & napping areas
A trained staff to administer oral medications
We Offer More Options for Your Pet
At Autumglo, your pet is be welcomed with open arms and you are reassured they are being left in the most caring hands. We provide your pet with the luxury services many animal boarding facilities lack, and we offer them in fully customizable packages.
Add-Ons Include:
Lap time with brush out
Nail trimming by trained pros
Multiple 15 minute play times
Beyond the baseline of food, exercise, and comfortable lodging, Autumglo offers additional services à la carte so you pay for the things your pets want and nothing more.
Going "Up North"
Perhaps it's one of the quintessential things that make us Wisconsinites like ranch dressing and fish fries, or perhaps it's just the natural beauty of this state. But Whether you're visiting one of the many state parks like the Kettle Moraine State Forest or Point Beach State Forest, the Upper Penisula of Michigan, or one of our many crystal clear lakes "up north", we have our southern Wisconsin neighbors covered. Sometimes the constant travel can be taxing towards our furry companions, or certain destinations may not always be paw friendly. That's why many of our Milwaukee area neighbors choose us like:
Brown Deer
Whitefish Bay
Fox Point
Shorewood
Glendale
The Third Ward
and many more!
Stay confident that you're pet may not want to leave here.
Book a Stay for Packer Games
Milwaukee doesn't host Green Bay Packer games like it used to. Now you have to drive all the way up to Lambeau, and probably make a reservation at a hotel. But what about your pet?
Drop them off at Autumglo, and give them a vacation, too.
Directions to Autumglo Pet Lodge from Milwaukee:
Travel Time: ~38 minutes
Get on I-794
Follow I-43 to WI-57 N in Ozaukee County
Take exit 97 from I-43 N
Follow WI-57 N to Co Hwy A in Fredonia
Arrive at Autumglo Pet Lodge

W4702 County Highway A, Fredonia, WI 53021