Luxury Pet Boarding North of Milwaukee
Ozaukee County Pet Boarding Resort Trusted for Superior Pet Care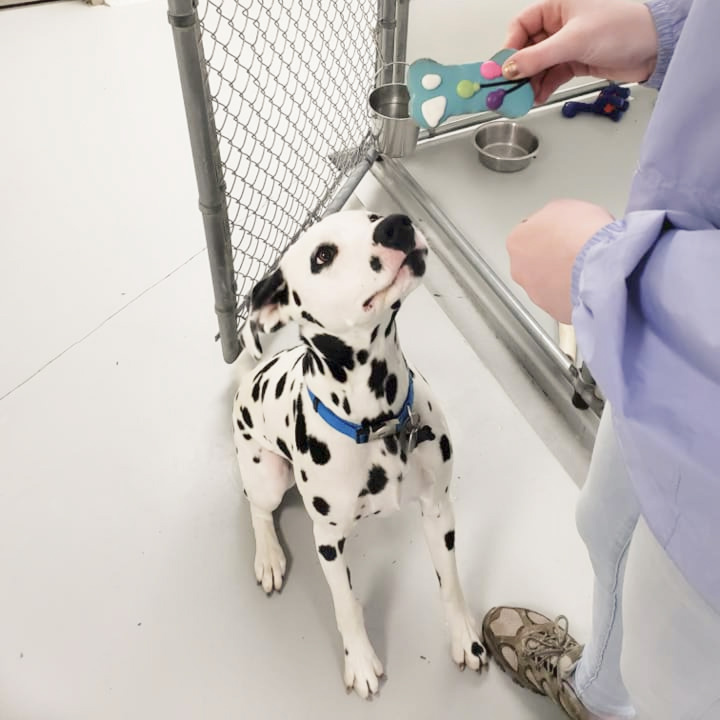 At Autumglo Pet Lodge, we are dedicated to providing your pets with the best pet care in Southeast Wisconsin. Our state-of-the-art pet boarding facilities were designed and constructed with your pet's comfort, safety, and health in mind. We promise to do what's best for your pet, and definitely not just what's convenient.
Whether your dog needs a little extra socialization or your cat needs a safe and cozy spot to hide away, our pet care specialists are there all day, every day to keep your pet happy and comfortable. When you bring your pets to our Fredonia pet lodge you can rest easy knowing we treat your pets with the same respect, love and care they receive at home.

The Best Dog Boarding near Fredonia, Mequon, West Bend, & Beyond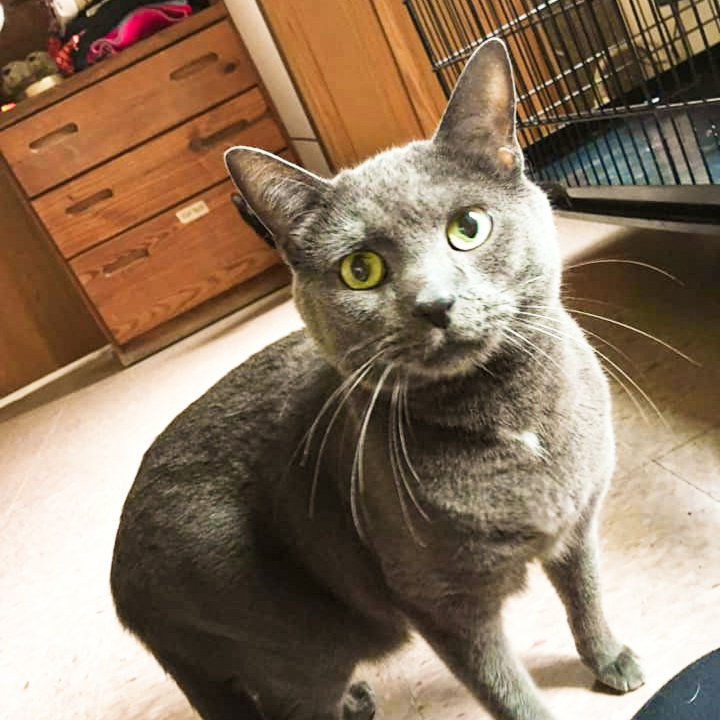 When you have to leave town, treat your dog to a stay at our luxurious dog boarding facility in Fredonia. Your dog will enjoy all the socialization, exercise and attention they receive at home from our experienced and loving pet care specialists. With cozy heated floors in the winter and cool comfortable air conditioning in the summertime, your dog will never want to leave! We make sure your dogs are stress-free and relaxed on their vacation so you can be stress-free and relaxed on yours! You can even add relaxing dog grooming services or extra playtime, and customize your pet's stay for maximum comfort.
Pets love us. People love us. You will, too. Schedule your pet's stay at Autumglo today, or schedule a tour of our facilities to ensure they're right for your pet.
A large portion of our business are our repeat customers, because, once a customer has had the Autumglo experience, they know there's no point in searching for an alternative to the best pet boarding facility in Southeast Wisconsin.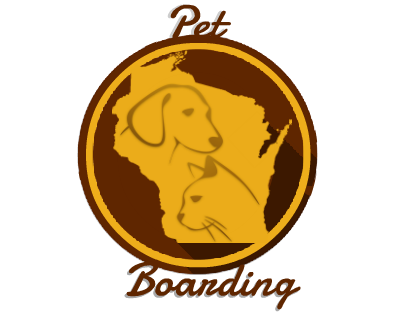 Cat Boarding Accommodations & Care: The Best in Wisconsin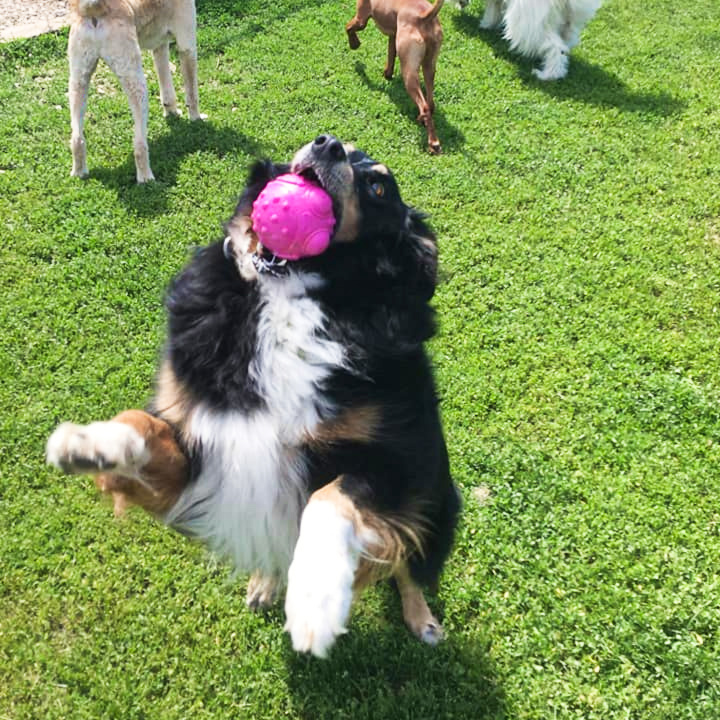 Our cat boarding specialists, understand a cat's personality can be strong and independent, shy and quiet or anywhere in between. The key to providing exceptional cat boarding is to recognize every unique cat has dynamic social tendencies and to accommodate their needs to ensure they are comfortable and happy.
At Autumglo Pet Lodge we have had the pleasure to care for cats of all kinds. With comfortable local cat boarding suites, freshly prepared daily meals, and optional brush and lap time, our Ozaukee County pet lodge is sure to be a hit with even the pickiest cats.
Contact Autumglo today for a tour of our state-of-the-art facility in Fredonia, or to make reservations for your pet's stay.
Pet Sitting or Boarding: Compare Your Options
Dog and Cat Boarding is an Investment
Is pet boarding a good business? What does pet sitting involve? What's pet boarding? Can you trust pet sitters? These are all questions we are more than happy to answer.
When we're away, our pets deserve the best temporary care. Pets rely on daily schedules and attention to live happily. Being gone during the day, the week, or for an extended vacation or business trip can leave your companions feeling lonely and stressed out. Comparing the safety, security, and social elements of both pet sitting and pet boarding is key when selecting the best care for your pet.
Even if you're going oing away this weekend, booked a last minute business trip, or taking a week-long trip across the country, make sure you're leaving your pets in the hands of a responsible and passionate dog and cat care provider. We have the knowledge and experience required for looking after a number of different cat and dog breeds.
The Best Pet Sitting Services North of Milwaukee
With a professional pet sitter, you're able to pay someone to conveniently provide pet care services in your own home. There's no dropping off your dog or cat because you'll be keeping your pet where they already feel comfortable. Pets don't have to adjust to any new surroundings and may only have to meet one new person, but when you're handing your house keys over to a stranger, you're not only investing in your dog or cat's care, but putting a gamble on trust.
Pet sitters, whether they're friends or professionals, will have complete access not only to your pets, but your home as well. Knowing you're not going to be around to physically check in on your property and pets, how do you know you're actually receiving the care and respect you're expecting? When hiring pet sitters, there are a number of things they have the potential to disregard, including:
Keeping pet's dishes clean during your entire absence - not just the morning you get back!
Cleaning up accidents in parts of the home they may not be checking on.
Respecting the house rules, including those related to smoking indoors.
Giving you FULL updates on the status of your pet's health & behavior.
Spending the scheduled amount of time during visits you agreed on.

Not only are you absent during a pet sitter's visits, but neither are their supervisors – even if they're a professional worker. Sure, your dog or cat may be fed every day, but are they receiving the proper socializing they need from the sitter? Is your dog actually being taken for a walk, or is he just being let out in the backyard? For pets who are used to a lot of human interaction, you need to be able to guarantee they're getting the attention they need to help reduce their stress in your absence. It isn't only a concern regarding trust, but money as well. If you're paying for services, you want them to be honest, but when you're not around to see what's happening, your investment can be a gamble in THEIR favor.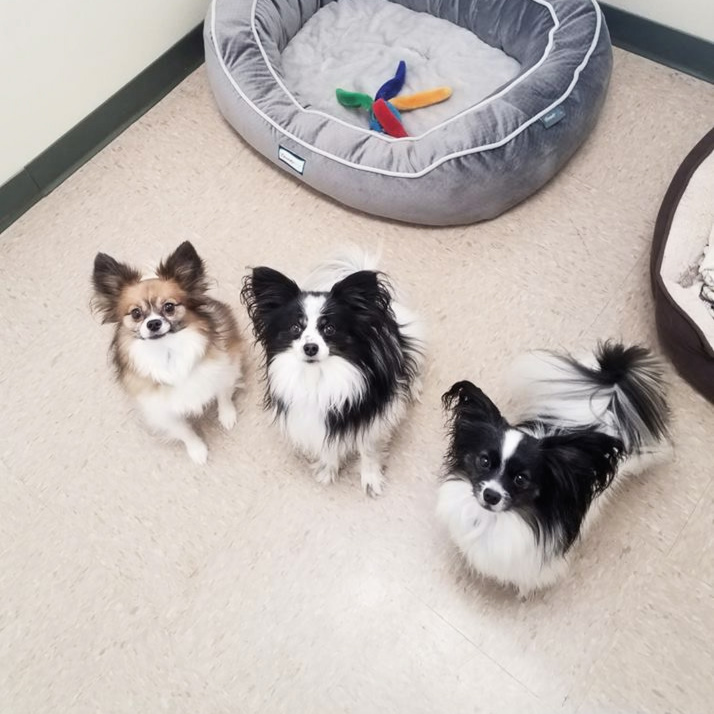 If your pet sitter is a friend or a distant relative, you may feel your deal is solid, but it may not be. You can give the pet sitter every rule in your book, but your friend or their children may bring someone else into your home – someone you may not necessarily trust or even know. There's also the risk of security when you're handing your keys over to any non-professional or professional pet sitting services. Losing a house key can be one issue, but having someone who your cat or dog isn't well acquainted with could lead to tragedy. This is one of the main reasons pet kennels, hotels, and boarding are usually chosen before pet sitter services. You're able to drop your pet off with professionals who are in control of an environment – not walking into a new one.
Looking for someone you can trust to take care of your pet's well being? Call Autmumglo in Southeastern Wiscosnin today to learn more about our superior services.

Benefits of Pet Boarding Services

Although local pet hotels, kennels, and boarding sound more inconvenient than pet sitter options, pet boarding services give the complete pet care package dog and cat owners need to be able to enjoy their vacation or business trip without the added stress of worrying about their pets. Unlike pet sitters, pet boarding locations, like Autumglo in Ozaukee County, are professional establishments relying on the success of each stay to maintain their services.
Pet sitter services are a high risk because many pet owners rely on their friends and family to watch their pets in their absence, leading to the potential of dogs' and cats social and safety needs being neglected. Pet boarding services, however, are run by more than one individual and are operated within a controlled environment where pets are given everything they need to not only feel comfortable and cared for, but to feel safe and secure as well. Pet boarding, like the services provided at Autumglo in Fredonia, has a number of advantages for the dogs and cats in their care, such as:
Regular attention from trained pet professionals
Proper excercise & nutritional diet plans
Medical care options to ensure pet health & safety
Supervised & securely locked pet facility to prevent runaways
Perfect for road trips, putting your dog in pet boarding while you're driving to San Antonio, Orlando, or Las Vegas will help give you the vacation you've been looking towards while also giving you the best pet boarding price in Wisconsin. You can make your pets' reservation a one, five, or ten-day stay – it's up to you! Whether your pets will be staying at our doggy daycare or need a longer visitation option, Autumglo is your best boarding, kennel, and hotel option for pets in Southeast Wisconsin. With the extensive services and luxury options we have available with our pet boarding, your dogs and cats will have the trip of a lifetime.
Autumglo is a premier pet boarding option in Southeastern Wisconsin because it provides more than just a temporary hotel room for your dogs and cats. Alongside shelter, our pet boarding includes grooming and trail options for dogs and cats, making our facility a home away from home – and for some of our visitors, even a playground! We're a shining example of why pet boarding is your best option for pet care while you're away. We have a supervised, caring, and professional staff focused on your pets while they're with us, working to provide them with comfort and every social, safety, and security need they have to guarantee they'll be returned to you in the same condition of when they came! Autumglo Pet Lodge reviews speak volumes about our dog and cat boarding services, making us one of the best options for giving your pet a temporary home away from home.
Pet Boarding FAQs
Are there any pet sitting restrictions about administering medication or medical attention?
It depends on the specifics of the medical attention your pet requires. Medication can be administered per your instruction FREE OF CHARGE. We will do whatever we can to provide your pet with what they need. Please let us know if/what the unique medical attention entails beforehand so we can ensure your pet gets the treatment they require.
Can my pet sitting services place all my different types of animals in the same area?
Absolutely. Some animals, especially cats, will become very stressed after spending extended periods of time away from the home environment they're used to. We completely understand if your pet has similar tendencies that you wish to cater to. Contrary to popular belief, it's common for cats and dogs who share a home to be comforted by one another's company while the humans are gone. For obvious reasons, it's not possible to keep dogs and cats together at our facility. So if you have a cat/dog combo, or just want to keep your pets together & in a familiar environment, we recommend the pet sitting service.
Can diet plans be customized to meet my pet's needs?
We can provide details of our nutritional plans upon request. If your pet has a unique allergy, be sure to let us know and we'll adjust to meet their needs.
Can I bring my pet's supplies from home?
Absolutely! If your cat has a favorite toy, or bed, or has a specific food they eat, please bring it in! Having familiar objects in an unfamiliar place can help keep your cat or dog happy, comfortable, and feeling at home. These are especially great during play time sessions where they don't have to share their favorite toys with others.
Do you provide service for daily visitors?
Yes. Many of the pets we see are daily visitors with owners who work long hours and want to make sure their pet doesn't spend long days alone. With us, your pet will get the care and attention they need from passionate professionals to live a happy and healthy life.