Luxury Pet Boarding in Ozaukee County, WI
The Best Dog Boarding, Cat Boarding & Doggy Daycare in Ozaukee County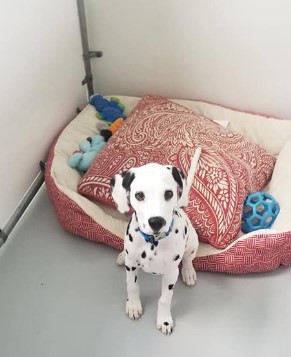 Going out of town? Need your dog to wear off some energy while you're at work? Treat your dog to Ozaukee County's best dog boarding and doggy daycare at Autumglo Pet Lodge. Whether your dog is spending the day with us or joining us as an overnight guest, our Wisconsin pet care professionals make sure your dog is safe and comfortable.
Our Fredonia dog boarding lodge is supervised, clean and friendly. Your dog will enjoy socializing and playing the day away before resting happily in one of our spacious dog kennels or luxury suites.
We offer the following add-ons to customize your pet's dog boarding experience:
Extra playtime
Nature walks
Peanut butter/frozen yogurt-filled Kong/treats
Grooming

Cozy Ozaukee County Cat Boarding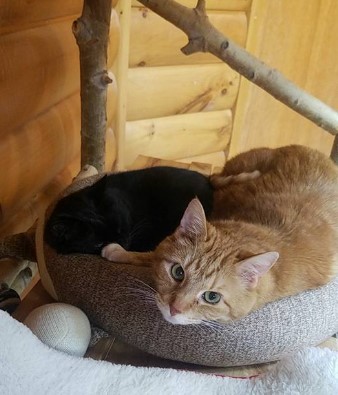 We pride ourselves in providing the coziest cat boarding in Ozaukee County. With daily litter changes, fresh meals and soft napping areas and a window for sunbathing and bird watching, your cat will be fully relaxed.
Customize your cat's stay by adding the following luxuries to their cat boarding experience:
Brush out/lap time
Nail trim
Extra playtime
Contact us to reserve your cat's stay!
Professional Pet Grooming in Ozaukee County
Autumglo offers professional pet grooming for Ozaukee County dogs and cats. Schedule an appointment for a quick trim or give your pet full grooming treatment. Our Fredonia pet groomers gently perform the following services:
Haircuts
Nail trimming
Tooth brushing
Ear cleaning
Self-service dog wash
Baths
We provide grooming and pet boarding services for cats and dogs in Ozaukee County, including:
Thiensville
Fredonia
Newburg
Bayside
Contact us to reserve your pet's stay or grooming appointment at our Ozaukee County pet boarding lodge.