Professional Poodle Grooming Services in Fredonia
Pamper Your Pooch
Autumglo's poodle grooming will make your furry friend shine! Our dog grooming services include nail cutting, tooth brushing and ear cleaning. Our dog groomers will give your pooch the royal treatment from head to paw!


Shampoo, Styling and a Cut Above the Rest
Our pet groomers start the experience with a gentle and relaxing bath. We use premium shampoos and conditioners to nourish and hydrate your poodle's coat, leaving it silky smooth and shiny. Hydrosurge® provides your pet with a gentle, yet invigorating massage while delivering the most thorough cleaning process available. After the bath, we wrap your furry friend in a plush towel and give a thorough blow-dry to fluff up the coat.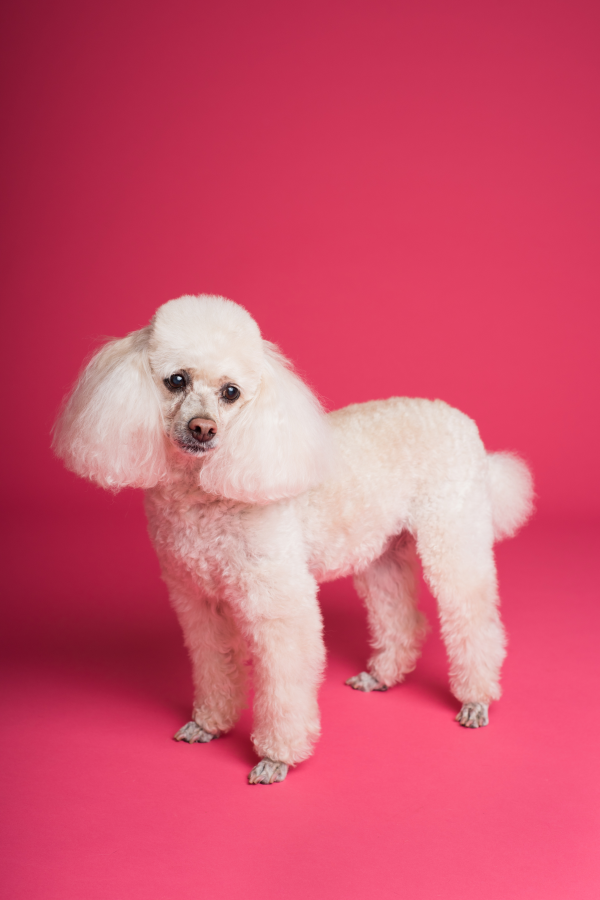 After the spa day, send your pooch over to our doggy day camp for playtime!
Non-Standard Poodle Grooming
Unlike other dog breeds, poodles do not have fur. Poodles have hair, just like their human parents! The American Kennel Club recommends bathing and trimming your poodle every 4 to 8 weeks. Poodles are likely to form mats without proper coat care. Autumglo offers grooming services for the top poodle breeds and more!
Standard Poodles
Miniature Poodles
Toy Poodles
Moyen Poodles
Teacup Poodles
Doodles
Goldendoodles
Labradoodles
Aussiedoodles
Cockapoos

Poodle Grooming Tailored to Your Pooch!
Our groomers use several blades for trimming your poodle's face, body and tail base. We are extra careful around those cute, webbed feet. Have a preferred cut for your best friend? Bring us a photo!
Popular Poodle Grooming Haircuts
Lion Cut
English Saddle Cut
Dutch Cut
Modern Cut
Puppy Cut
Summer Cut
Cupcake Cut
Teddy Bear Cut
À La Carte Nail Trims, Tooth Brushing & Ear Cleaning
Our nail trimming, tooth brushing and ear cleaning services can also be performed by appointment between regular dog groomings. Poodles are prone to brittle nails that'll break off and chip if left too long!
$15 Self-Service Poodle Grooming
Groom your poodle in one of our private dog grooming rooms! You'll have plenty of space and quality supplies. Our Fredonia self-service poodle wash includes the use of our tub, shampoo, dryers and towels. We'll do all the cleanup!
Don't spend oodles! We have great deals for your poodle!
Come visit our pet lodge, located at W4702 Hwy A Fredonia, WI 53021. Calling all furry friends from Random Lake, Belgium, Port Washington, Kewauskum, Adell, Saukville, Newburg & West Bend.