Autumglo Pet Lodge Nominated Again for WISN's A-List
Fredonia Pet Boarding Facility Nominated for WISN's 2014 A-List: Voting Now Open!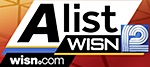 Autumglo has been once again nominated for WISN's prestigious A-List. Our pet boarding facility in Fredonia is currently ranked in the top 10 for best pet boarding place in Milwaukee area. Voting begins on November 27, 2014 and ends December 14, 2014. The winners for Milwaukee's best pet boarding will be announced January 9, 2015. For those of you who appreciate everything we do here at Autumglo, we would like to thank you in advance for your vote!
Autumglo Pet Lodge has state-of-the-art facility for pet boarding (dogs and cats), pet day care and grooming. We even have miles of outdoor pet-friendly trails right at our back door! With Autumglo Pet Lodge in Fredonia you can feel comfortable and confident knowing your pet is in safe, trustworthy, and loving arms. Whether you're at work or on vacation, our pet care providers give your pets the very best when you can't.
Contact our pet boarding facility in Fredonia, WI today to schedule your pet's stay, or setup a personal tour of our beautiful facility.
Back To All Events